Immune Power CBD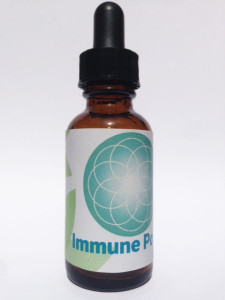 INGREDIENTS:
1. 250mg/500mg/1,000mg/2,000mg Cannabidiol (CBD) hemp oil extract,
2. Wildcrafted Frankincense Carteri (Boswellia carteri) CO2 extract,
3. Black cumin seed (Nigella sativa) cold pressed oil
4. Hempseed Oil from cold pressed seeds of cannabis sativa industrial hemp
1) CANNABIDIOL rich hemp oil (CBD oil)- Cannabidiol (CBD) is a naturally occurring constituent of industrial hemp. It is the most abundant non-psychoactive component in hemp/cannabis, and is commonly used as a dietary supplement to support general wellness and activating our natural endo-cannabanoid system.
2) FRANKINCENSE (Boswellia carteri) CO2 oil extract- The resin from the tree is collected and an oil extraction is performed to acquire a concentrated array of terpenes/aromatic phyto-chemicals. Frankincense is used for general wellness.
3) BLACK CUMIN (Nigella sativa) cold pressed seed oil- The black cumin seeds are cold press extracted to acquire the fixed, non-volatile oils. Black cumin seed oil is also used for general wellness.
Available Sizes
.25oz – $25
.5oz – $50
1oz – $100
To Purchase:
Please contact me for purchase: 941-726-2345