In House Training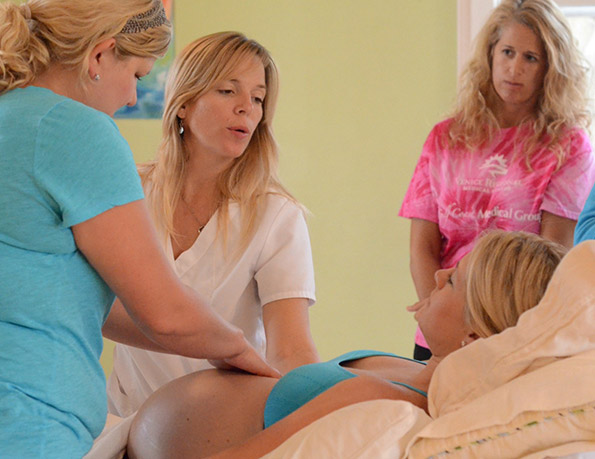 Do you need more members of your staff proficient and confident in working with pregnant clients?
Are you having to rely on only a few therapists to meet this growing demand for services?
Would you like to offer cupping and gua sha to your service menu or as a potential add-on?
If you need more therapists trained and confident in providing these popular modalities to your clients, consider in-person, hands-on massage training.
In-house massage training is an ideal way for your facility to expand potential services to clients, and increase revenue and productivity. Group training enhances your employee's confidence, professionalism, and skills.   Hands-on training is an efficient way to train your staff, enhance and set treatment standards, and assures that each client receives similar care. Having all members of your staff consistent, and confident in providing these 2 popular modalities will expand your customer base and menu of services.  I specialize in group training at your location or in my facility.
I provide training on-site in 2 key modalities:
Pregnancy Massage
Cupping and gua sha
I would be delighted to have the opportunity to enhance the quality and professionalism of these services provided by your staff.
Prior In-House Training locations:
The Ritz Carlton, Naples
Handling Your Health Rehab Center in Nassau Bahamas
The Florida Hospital at Celebration, Orlando
The Breakers Resort and Spa, West Palm Beach Florida
Let us explore your goals and overall needs.  Each course is customized for the facility and its desired outcome and objectives.