Infant Massage for Therapists
Infant Massage 3 CEUS for LMTS-Homestudy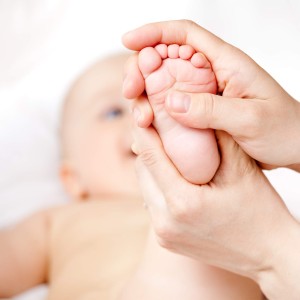 This class is ideal for massage therapists who wish to learn the basics of infant massage. Massage for a child delivers a lifetime of benefits for both giver and receiver and beginning it before crawling is one of the most important gifts you can share with another person.
Dr. Deanine Picciano leads you thru a step-by-step routine that can be performed best on pre-crawling infants. Indications and contraindications are presented making this a safe easy way to connect and support children with varying needs. Information on the history of baby massage, an overview of the most current research will be presented. Massage methods for enhancing digestion, sensory integration and immunity will be presented. A massage routine will be presented that is easy to follow and simple to perform.
Discover why massage can help sleep, digestion, and sensory integration.
Learn a well-rounded routine that delivers benefits for a baby that will last a lifetime.
Understand how massage can enhance bonding and non-verbal communication and understanding your baby's unique cues.
Learn massage and acupressure techniques that can help you treat and support a baby's immune system and help with common issues such as coughs, colds, stuffy noses, ear infections, and constipation.