The Feminine Reconnection-
The Feminine Reconnection-Self Care & Healing For Women –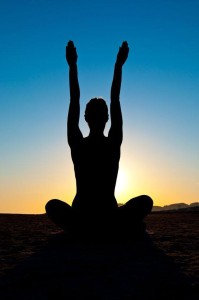 I offer 2 courses. One is a live hands on 8 CEU and the other is a 6 CEU homestudy introduction to women's health. Each course includes Dr. Deanine's Feminine Reconnection Cycle Mapping for Women's Health booklet and course manual. The homestudy provides e-booklets of the materials and the live course printed versions. Yes you can do both and receive credit. See below for more information.
These courses are ideal for all women.
This class is ideal for practitioners who would like to learn how to more deeply support women and women simply wishing to know more about themselves.
This class will present tools for self care and self awareness as it relates to any woman in various stages of her "fertility" (the event of menstruation). Learn how each stage of womanhood and the menses offers a unique opportunity for self reflection and deeper self care. With this understanding, practitioners can more specifically direct their treatments to have the most benefit for their clients. For lay persons, learn how to sustain your own energy during their menses and lifetime as a woman.
* Explore the historical and cultural traditions of honoring the menstrual cycle and where we are in modern culture today. What has been lost and how to reconnect to women's wisdom.
* Understand the 4 seasons of a woman's life, the 4 seasons of her fertility, menstrual cycle and the 4 opportunities in the day for balancing hormones.
* Learn the basic anatomy and physiology of the pelvis and uterus.
* Learn about he 4 key hormones of estrogen-progesterone-testosterone and cortisol, and how they influence women's health.
* Understand the menstrual cycle and its associated 4 phases and how it relates to the lunar cycle and phases of the moon.
* Discover the specific needs at each phase of menses so you can better support the flows of energy and health in the body with specific foods, herbs, supplements, essential oils and self care practices.
* Understand the correlative relationships that may be encountered by women at
different stages of the menses and life such as cysts, fibroids, migraine, back pain, diastisis recti, sciatica, hot flashes, insomnia, depression, stress, fatigue, PMS and skin and breast issues. We will explore the energetic and physical causes and contributions.
* Learn the benefits of castor oil, how to make a castor oil pack and the benefits of castor oil packs for women.
THE LIVE HANDS ON 8 CEU COURSE WILL ALSO PRESENT THESE SKILLS:
* Learn hands on techniques that support women's health and fertility such as abdominal massage, breathing techniques.
* A guided practice to connect with the heart and womb.
* Key meridians and acupuncture points that support women's health.
* Discover ways to naturally prepare the body for pregnancy and conception thru food, supplements, herbs and self care.
DATES:
LIVE HANDS ON CLASS- $165
Saturday-April 22, 2023
Saturday-July 15th, 2023
8 CEUS for Massage Therapists FL
Course#20-446524
FL Provider#50-496
NCBTMB Approved Provider#451384-10
Email us at: [email protected] to register
---